If yes, it's time to change because multiple disparate systems have limited functionality and require duplicate effort and manual reconciliations. They cannot provide timely and reliable information and take too much of your time.
5 key takeaways from our webinar: One ERP solution (Sage Intacct) for your entire SaaS/technology organisation.
Discover how one integrated ERP solution (Sage Intacct) can manage it all.

How your workflow will benefit from integrated payment automation, including orchestration across multiple payment methods and geographies.

How to maximise efficiency with unified subscription, usage, perpetual and services billing.

How to optimise inter-entity transactions, global consolidations and organisation-wide reporting. 

How Real-time SaaS and services metrics can transform your business capabilities.
Register now for our upcoming webinar:
When: Tuesday 30 May at 11 am AEST
Duration: 30 minutes + Q&A
Webinar speakers: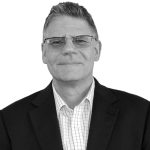 "One integrated ERP solution instead of multiple disconnected systems is the key to a successful global organisation."
Mike Lorge (Managing Director) 
Mike Lorge is the founder and director of Akuna Solutions Pty Ltd. A full-service Sage Intacct partner that focuses on delivering solutions and not just software. Mike founded the business in Australia and named it respectfully "AKUNA" which is an Aboriginal word that means 'the way forward'. Mike is a chartered accountant and has been in the accounting software industry for over 30 years. He has a deep understanding of how the right solution can help organisations demystify digital transformation and use technology to manage, compete and grow effectively.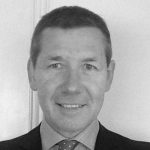 Michael will talk about how Akuna helps growing and mid-sized software and technology organisations to scale their business by providing an end-to-end ERP solution.
Michael Williamson (Sales Director)
Michael is an expert in enabling organisations with innovative business solutions and technology. He is an experienced CPA-qualified solution sales professional and trusted advisor to business leaders across multiple industries, who seek to give their organisations a competitive edge by leveraging innovative solutions. He specialises in the following industries: Software and Technology, Professional Services, Fintech, Construction and Not for Profit/NDIS.
Sage Intacct rated #1 in subscription billing, revenue management & ERP read more